About us
We are Sunrise-P Ltd, a family based transport company dedicated to providing transportation service in Hungary and Europe. With experienced drivers and well cared for, late model equipment, we can deliver your shipments when and how you need it. From its inception in 2004, our mission has been to be a reliable company in transportation, providing fast, efficient and friendly service.

Starting with only two truck, the company has expanded to keep pace with the rising need in the transportation industry. Evolving with the constantly changing requirements of todays marketplace, Sunrise-P Ltd can meet many transportation needs that may arise throughout Hungary and Europe.

As the history of Paár family is mainly about transportation, there is no coincidence that we are running a family transport company. With traditional transportation family name, Paár family runs Sunrise Ltd. with pride.
After a short history research work we van proudly say Paár family had a determining role in postal services and transportation since 16th century.
History
Formation and development of postal services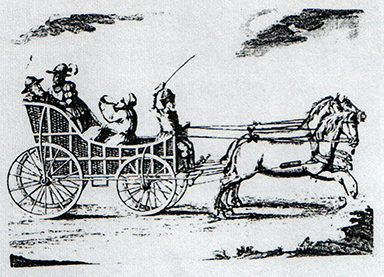 Until 1615 there were only postal services run by Taxis family in Austria. In this year a separate postal service was formed lead by Paar earls, who had feudal rights since 1627.
In 1720 Charles VI restored the rights of Paar family and formed government control for postal services.
Development of Hungarian postal services
In 1558 baron Peter Paar took the lead of Hungarian post offices and extended the management to Esztergom, then up to Lőcse, Kassa and Eperjes along the rivers Vág and Nyitra. Administration of Hungarian post offices was run by Paar family until 18th century. This was not with feudal rights - as Taxis family had it for Austrian and German post offices -, but under government control. Paar family procured feudal rights, but this was never validated in practice.
In 1722 - after treaty of Szatmár - postal rights of Paar family was bought by Charles III and created direct state management for post offices, declaring mail delivery as a state monopoly.
In 1913 prince Károly Paar finally gave up privileges for postal services, therefore nomination rights for postmasters were transferred to council of the governor and the main government headquarters in Transylvania.
Source in Hungarian: http://www.kislexikon.hu/postaugy.html